So it's been a few days, maybe weeks, but who's counting. I've been sewing like never before. Have gotten so good, even I think some of these diapers were store bought and mass produced in China. That may sound a little full of myself, maybe it is, but I think so far I am doing just awesome.
I do a diaper sometimes 2 at night. I have come across a few awesome patterns and a few that well, SUCK. It makes me crazy sad when they suck because fabric isn't cheap, especially not the kinds I use, bamboo velour and hemp fleece mostly.
I am about to receive a product called zorb from a co-op I recently participated in. I am super excited about it. Hopefully it will be here later this week because I am almost out of hemp.
Anywho, you didn't come here to read, you came here to see my beauties!
This is a pul cover. I like the pattern but need to tweak it a bit. Another thing I learned with this one (my first cover) is that NO dark thread on white fold over elastic. Oh and I learned that I love fold over elastic minus the turns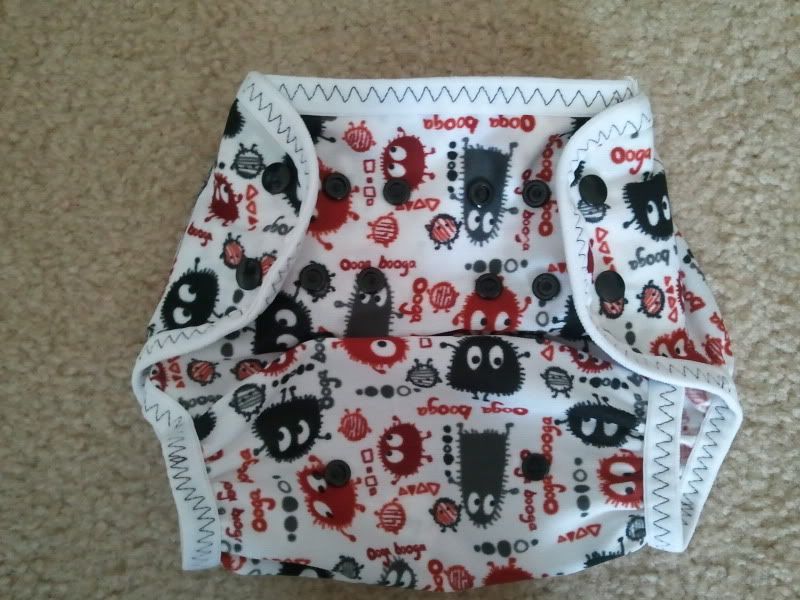 Love this print but used crappy Joann fleece on the inside and it pilled badly when washed *sigh*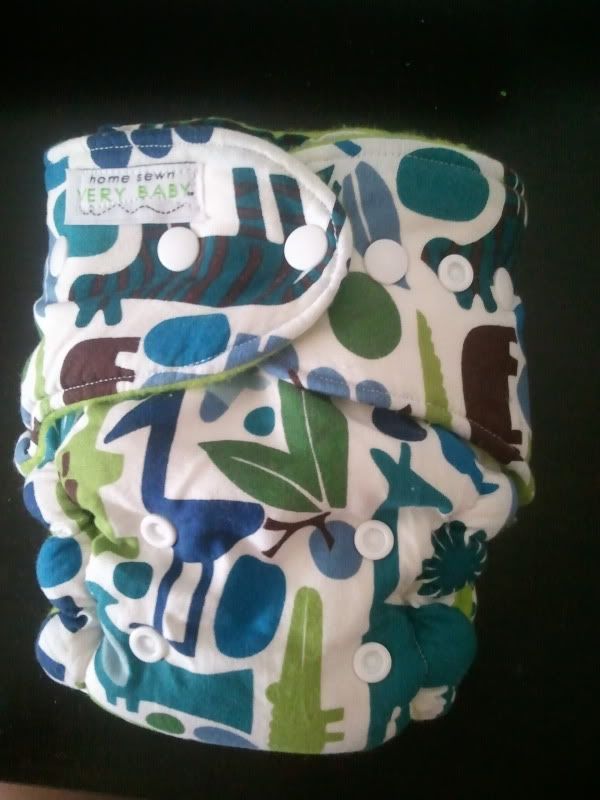 Another pul cover...LOVE this print!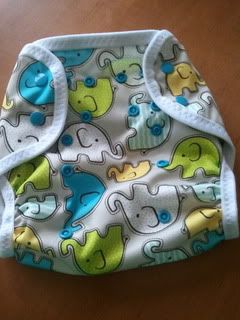 A different fitted pattern but I am in love minus the fact that it is a 2 size system. One for 6-18lbs and the next from 15-35? lbs.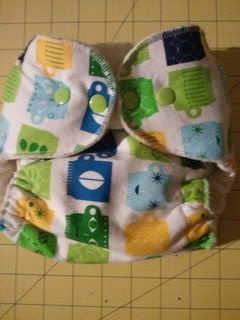 Another GREAT aspect is the fold over rise. I love this part of Goodmama's and am glad I found something similar but I would love for it to have longer wings like the other fitted pattern I use.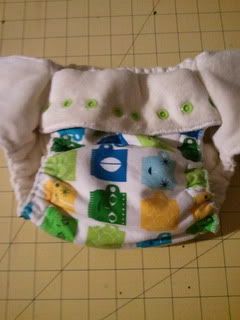 And the snaps on the outside.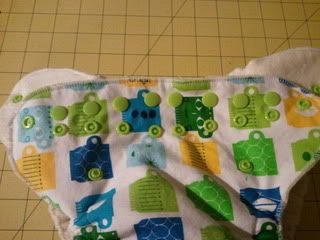 And the inside. I love the shape of the soaker pad. Like LOVE!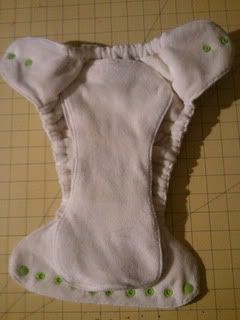 And my newest beauty! This is the absolute B-E-S-T diaper I have ever sewn.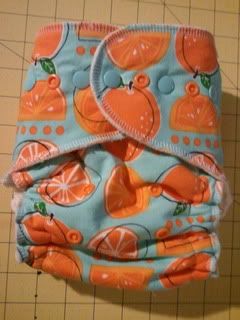 I think I will be submitting the orange one to very baby to become a certified seamstress. I am kinda excited about that!
I have tons more fabric sitting around to create new beauties. With the weather here lately, its the only thing to do.